T.J. Barnard
Last week I detailed
10 screenplays that I felt formed a kind of "required reading" syllabus for aspiring writers
. Though these picks certainly qualified as personal choices, there's no doubt that immersing yourself into any one of the screenplays I chose will help you to become a better screenwriter. This week, I'm looking to focus on some simple and effective tips that should help you with absolutely any screenplay that you're writing.


Screenwriting tips come in all shapes and sizes, and not everybody will necessarily agree with every one. No matter – as long as a "tip" gets you thinking about your screenplay in some way, shape or form, then it was worth your time, right? Because it's impossible to study your own script for long enough – you really have to be passionate about it from the very first to the very last page. After months and months of work, that's one tough feat to maintain.

Should you be attempting to pen the next There Will Blood or even Hobo With A Shotgun, I hope that the following 12 tips will help to make the entire process that little bit easier for you…
12. Like A Movie? Read The Screenplay!
This is something that should be kind of obvious, and yet so many aspiring screenwriters skip over this one because hey, they've seen the movie. But if you watch a movie and find that, yes, you liked it, for God's sake track down the screenplay. It's true that "watching" the movie might've helped you to partly understand why it worked on the big screen, but you can't truly appreciate why (in screenwriting terms, anyway) until you've read the original blueprint.


That's to say, any movie that you have a positive feeling about is crying out for you to do one thing: "Read me!" And you might find that things have changed drastically since the script stages, which is great: now you can compare and contrast which elements were revamped or revisited because they weren't working. You have a before and after, and it's left to you to fill in the gaps (which makes for a seriously great learning process).
11. Write Every Single Day
Writing is hard. For anybody who has ever sat down at a desk and tried to write something of the creative variety, you'll know how difficult the process is. That said, write every day. Write at least a page of your screenplay every day. It's easy enough to have it in your head and to say, "Oh, I'll put it on to paper later," but that doesn't mean anything. Some of the greatest ideas ever conceived have been in people's heads, but what use are they if they're never realised?

Successful writing (in all fields, actually) really comes down to one thing: discipline. If you've any hope of ever becoming a screenwriter of the professional variety, you have to find time to write every day, because that's what you want to do for a living, isn't it? You can't get better if you don't write every single day because practice makes perfect. It's as simple as that. And the sooner you get that into your head, the better writer you'll become.

Even after a month of writing every single day, you'll be a better writer than you were when you started. No doubt. That's guaranteed. Concentration and discipline are an inherent part of the process, after all, and it's all about teaching yourself to be those things. When you have those nagging feelings telling you to do anything else but write after a day at work, ignore them. It's the way you've been conditioned. You'll know you're on the right track when you've reached a point where you can't help but sit down and write. Because you want to.
10. Write To Your Strengths
There's nothing more embarrassing than listening to somebody who isn't funny trying to be funny, right? That's exactly how it goes for screenwriting, too. You wouldn't write a comedy if you knew that you weren't particularly good at writing jokes, then, would you? Thing is, everybody has an inkling of the kind of things they do well when it comes to screenwriting.

If you know you're excellent at dialogue but not too great on story, consider writing something along the lines of a Robert Altman film. That's to say, don't feel pressed to include anything that you're just not very good inherently And this goes all the way back to the beginning of your process. Not a fan of heavy research? Don't write a Vietnam war movie, then, because it just won't work.

There's a simple phrase that you've probably heard a lot: "Write what you know." It's a phrase with a good point, but one that only works for some people. You know what type of writer you are and you know your own strengths. Play to them. And if you're not sure, have somebody you trust take a look at your work and have them tell you what they like about your writing. The sooner you figure that out, the sooner you'll write something that feels like you.

That isn't to say that you can't learn how to write great story if you're only great at dialogue right now, because you can. But shaping a screenplay around your strengths will just render the process far easier. All writers are better at one thing than they are at another – the trick is faking that you're good at all of 'em.
9. Know Your Story
A lot of screenwriters set out to write their screenplays without a clear indication of what's going to happen. They have the germ of a good idea, and think that "freeing themselves" of limitations is a good way to start. And you know what? It's not a terrible idea to start that way, if you're happy to throw out almost everything you've written when you reach page 90. Thing is, screenplays adhere to more of a "structure" than people seem to realise. There are rules, and cues, and set points for things to occur that producers and executives like to see.


You don't have to follow them, of course, and many writers – most famously, Quentin Tarantino – don't. But planning your story beats and knowing where you're writing massively important, because screenwriting is all about trimming the fat of your story to make it as streamlined and efficient as possible. How can you manage that if you're writing scenes that are working towards a goal that you're yet to discover?

This writer certainly finds it helpful to just write and see what happens, and many novelists work in this way, too. But you should always ensure that your act breaks and (most importantly) ending are clear, because – like your characters – you need a goal to shoot for. Without it, you're just writing a collection of scenes with no clear purpose. Which brings us nicely to…

8. Every Scene Needs A Goal

What's the absolute worst crime that any motion picture can commit? Cardboard characters? Jarring tonal shifts? Too much exposition? Nope. The absolute worst crime that any movie can commit is… it's boring. It's a simple as that. The reason that some movies are boring and some aren't? It all comes down to the fact that the characters have a goal. A simple A to B. A mission statement that your movie hinges on. Something for audiences to invest in.

Next time you're watching a movie and you start feeling like you're bored, ask yourself one question: "What's the character's goal right now?" If you don't know, or you're not completely sure, it's because there isn't one. And movies are boring when characters are lacking goals. Which means that every single scene in your screenplay should be driving towards something. Anything. Just don't leave your characters in limbo.

Even if your characters are trapped in a bunker waiting out the zombie apocalypse, they need a goal. They need to have an idea of what it is they want to achieve. And we need to know whatever that is. The moment the main goal becomes vague or disappears, you'll start to lose your audience. If one goal is completed, set up another one straight away. Having goals is the backbone of your script. They're what shape your characters, because goals force characters to act – and that's where we learn, fundamentally, who they are and what they stand for, right?
7. Choose Your Protagonist
Creating characters is one of the most exciting things that any writer can do. A blank canvas for you to do whatever you want with – an entire person, with a history, a backstory, and their own feelings, failings and desires. One of the thing you might find when you're writing a script, though, is how easy it is to get swept up in the creation ofother characters that aren't your protagonist – so much so, that he or she begins to fall away from you.


Why does this happen? It all comes down to the simple fact that – generally speaking – protagonists are the hardest characters to write "well." And that's because they're usually tasked with having to be the most neutral character in your script. Why? That makes them easier to relate to, I guess, and that's what audiences like in their protagonists.

The fact that secondary characters don't have to adhere to any form of neutralness makes them easier (and more fun) to write, because they can do or say anything and it doesn't necessarily have to be of the "leading character" quality. How can you avoid getting swept up in your secondary characters, then?

Easy. Write a protagonist that isn't so neutral. Write a Travis Bickle, or an Alex DeLarge, or a Daniel Plainview. These characters have stood the test of time because they're main protagonists with bite. You don't need settle for a cardboard cutout who simply reacts to better, more interesting characters for the sum of 90 pages.
6. Write For An Actual Audience
Another tip that seems blatantly obvious, but perhaps not-so in retrospect. And what I mean is: don't write a screenplay that appeals only to you and your sensibilities. Don't write in a mindset like, "I'm trying to say this with this part, and if the audience don't get it, well, that's not my problem." It is your problem, because you're writing in a medium whose inherent goal is to appeal to other people. Otherwise you'd be better off writing in a diary, no?

That's to say, write something that is ultimately encompassing of your audience, and complimentary towards their having paid to see your movie. It doesn't make you a better writer if you produce something that people don't "get" – especially if you've purposely written something to prove how clever you are to yourself. It's important to work out whether, deep down, that's what you're doing. You want to invite people into the club, not alienate them from it.

For most writers, this isn't a problem, of course – they just want to write a "movie." Point is, you can write intellectual screenplays with big ideas, just don't do it from a pedestal. Do it as one of the people who have taken a few hours out on a Saturday to experience something worthwhile.
5. Keep 'Em Guessing
I don't necessarily mean write every one of your screenplays as if it's a mystery thriller – I mean write scenes that feel fresh and original. Write scenes that you don't feel like you've seen variations of before. Take A Clockwork Orange, for example. Each one of its scenes feels "fresh" (or at the time it was made, they did, at least). Even when the characters are talking, they're doing it in ways that don't just have them sitting across from one another at tables.

That in mind, keep your audience guessing in the sense that you're constantly giving them reason to feel excited or exhilarated That doesn't mean pull an M. Might Shyamalan at the end of your screenplay, because that rarely ever works. But take your audience on a journey that doesn't mean they're guessing what happens at every turn. Though that's fine for an afternoon, it doesn't give your script any staying power.

Take risks, and dare to be bold. As much as audiences are told that we just like the same stories being told over and over again, the truth is, we actually like to be taken to places we've never been before.

4. Axe The "Boring" Bits/Kill Your Darlings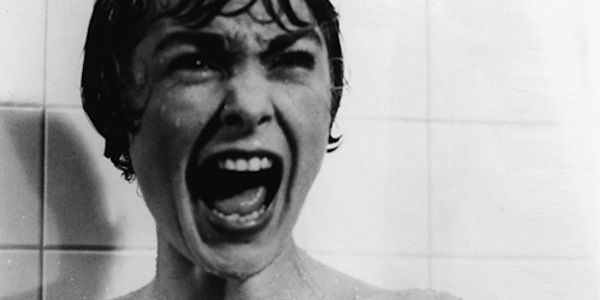 Alfred Hitchcock said, "Drama is life with the dull bits cut out of it." You're probably thinking, "Why would I write any boring parts, anyway?" Nobody sets out to write a boring scene, of course, so how do you know if something you've written is of the tedious kind? The best way is to see what happens if you take the scene out. You might love the scene or think it's completely necessary, but what happens if you just take it out?


Sometimes you'll find that you just go back to writing the same scene all over again because it was necessary. But more often than not, you'll find that the scene wasn't as essential as you thought it was – and that one line of dialogue will suffice instead of the four or five pages you had previously, slowing down your plot. And it's the "slowing down" of the plot that will increase your chances of dullness.

And this all goes back to a phrase that you've probably heard many times before: "Kill your darlings." This applies to writing of all kinds, and basically translates (in screenwriting terms, anyway), don't include something because you're in love with it, include it because it needs to be included. So that scene you wrote that you think is the best one in your story but you're struggling to find room for? Kill it. It may break your heart, but if you know – deep down – that it's not working, the best thing to do is just take it out completely.
3. Have Something To Say
There are a hundred different reasons somebody might want to write a screenplay, but one might argue that the best reason to do so is because you have something to say. Many writers associate "having something to say" with serious movies, but that's a fatal mistake: every movie that gets made should have something to say on a least one subject. Doesn't matter if it's Schindler's Lists or Transformers: why is this story being told? What is the point?

And movies that fail to do this fail to justify their very existence. The best movies will give you something to cling to once you've left the theatre… a reason for having taken your money. That's to say, write something that has worth and – ideally – hasn't been done before. If you're writing a parody of B-movies, make sure you've got something fresh to say about B-movies. Even Machete had something to say about American/Mexican politics, after all.

2. Just Finish The Damn Thing
More than any other, the best tip screenwriting tip anybody can offer you is this one. Because ultimately, what use is a screenplay unless it's right there in front of you? Just like with the novel, your first draft is your outline – something you can build from. And once you've got 90 pages down, you've done what many consider to be the hardest part. Though that's not necessarily true when it comes to screenwriting, you've certainly done yourself a huge favour.

Now comes the hard work. Which is, yes, whipping the thing into shape and making it into a product – something that a producer can look upon and instantly recognise as something that's "working" (and within just a few pages, too). But you can't whip anything into shape unless it's written, and just getting it down on paper – having all your ideas right there in front of you – is a great way to begin your journey.

You'll go through 30 more drafts, of course, and the editing process will likely push you to the edges of insanity… but once it's written, it's written, right? Nobody can take that away from you.
1. Put Your Script On Ice For A Month
When you've finished your screenplay and you think it's about done, there's only one thing for you to do: put it away and stop thinking about it. For, like, a month – two months, even. Though it's probably your first instinct to send it out into the world and try to get somebody important to read it, hold back. You know when you read anything that a day after writing it you always find something you could've done better? Exactly what we have here.

One of the inherent annoyances of being a writer of any kind is that you always feel like you could go back to any piece of work in retrospect and change it. Small things. The fact that you've got the chance to do this with your screenplay is a good thing. So when you revisit that script your wrote a month ago, you'll see it with fresh, unbiased (well, lessbiased) eyes. You can be critical and harsh, and – best of all – you can change it.

Though he's talking about novel writing here, Stephen King relayed how important this process is:

"If you've never done it before, you'll find reading your book over a six-week layoff to be a strange, often exhilarating experience. It's yours, you'll recognize it as yours, even be able to remember what tune was on the stereo when you wrote certain lines, and yet it will also be like reading the work of someone else, a soul-twin, perhaps. This is the way it should be, the reason you waited [to read your draft]."